I am so happy that you have finally found this article. I am Hai Linh, everyone at PageFly calls me Cookie. This name has followed me from the time I began supporting PageFly customers three years ago until now. Along with this special name and as you saw the title, I'd like to share my experience at PageFly and the reason why I still enjoy this work until now. 
When the team wasn't large in the beginning
If I recall properly, PageFly had about 26k users between the end of 2019 and the beginning of 2020 and at that time, the number of tickets – i.e. the number of conversations – did not increase significantly, and my support shift was from 14 to 16 PM (GMT+7).  There were only 2-4 operators on duty during my shift, and I was the team's youngest member with the least experience. Although I was constantly attempting to use and become acquainted with the app, when it came to "actual battle," there were still a lot of new issues that I have never faced before, and many of them were too challenging for me to handle.
But I was fortunate to have many experienced and enthusiastic colleagues who were not afraid to mentor me through even the smallest issues until I was able to resolve the customers' problems, who were not afraid to guide me from the smallest problems until I could fix the customer's issues, from finding a customer store by View Page Source to find their store URLs on Shopify Partner, to checking each element and each issue. At that time, there is a long guidelines for the support work, but I still kept my own file to note everything I encountered that I needed to pay attention to.
A memorable support lesson among other lessons
I still remember Kate, Customer Success Manager, joining the support team in early 2020, and my support job has changed dramatically since then.
I was initially hesitant to speak with Kate because we hadn't worked together very often in the past. However, since Kate joined and managed the support team, I've had the opportunity to learn more from her.
One day, in my support case, I met a rather meticulous customer, and nothing I explained satisfied him, even though I asked through the developers at the time, and the customer was still angry. Kate went straight to my ticket and started talking to him. I felt so miraculous when I observed the entire conversation that she initiated (actually until now, I still have that feeling when checking the tickets that Kate talks to customers). After a while of talking, the customer relaxed. He eventually calmed down and felt better.
Since that story, Kate has taught me a lotfrom the smallest greeting messages to how to use the appropriate words in each situation. I consider myself fortunate because the support team was not as large at the time, so I received a lot of direct guidance from her. 
I started to learn how to send greeting messages professionally, even though they are all just chatting messages and not verbal conversations, ways of texting to ask issues, way to discuss problems and solutions with the customers. When dealing with customers, I also learn carefully to maintain a professional and friendly demeanor.

And I found the real philosophy when supporting customers
When I first started working in support, I always assumed that I needed to resolve this ticket quickly in order to have time to resolve others because a support shift is only 2 hours long.
Later, as the number of customers grows, I support more and more. In a 2-hour support shift, I initially support 2 to 3 customers, then 6, 7, and gradually more than 10 customers, 15 customers, and 17 customers, and I have learned more about them, that behind each of them is a story.
PageFly customers, they are enthusiastic young customers, there are also old customers, but they are still diligently sitting in front of the computer to build their online stores. And at that time I truly understood that we are all working hard, regardless of age, time, because we all want to succeed. 
And I realized that my success is not limited to solving problems for customers, but also to providing them with great experiences here, so that they can always feel secure and put their trust in PageFly's support team, knowing that we are always eager to contribute to their businesses.
What I have today is not only 5-star reviews and the experience I have gained in more than 3 years of customer support, but also making customers remember how wonderful the PageFly support team was in their hearts.

A Story with an Australian customer
I'd like to tell you a lovely story about an Australian customer. I began assisting him in 2021, and he also began using PageFly for his online store. The ticket arrived just as I was about to finish my shift, but I figured I wouldn't have to spend too much time looking into the issue he had asked about, so I was eager to continue assisting him. However, after carefully checking, I found it difficult to understand, so I asked him to explain it to me twice, and he was still patient. He also drew the layout he wanted for me.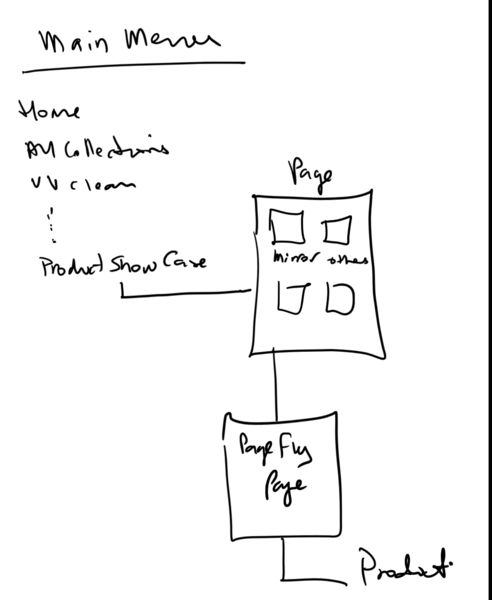 It was September 1st, and he asked if the support team was closed tomorrow because it was Independence Day. I was surprised when he told me that day, and I assured him that the PageFly team would still be available 24/7. He immediately wrote down the Vietnamese words Ngày Quốc Khánh very precisely.

He also inquired about the Covid situation, as the Covid epidemic was quite complicated at the time. He also stated that the revenues from his Shopify store will be donated to the Covid relief fund in Vietnam, an idea proposed by him and his Vietnamese wife, which made me very emotional. At the end of the conversation, I thanked him and was in a hurry to ask for a review because I was also on a video call with him via Google Meet to explain the problem. Perhaps it was 8 p.m. in his city and he needed to get home, so asking for a review was inappropriate. Furthermore, my assistance to the customer that day was simply to explain some concerns that he did not understand, so he may not be completely satisfied.
1 year later when PageFly opened the CX Work activity, I joined this activity to manage PageFly Loyal customers and I contacted him again. Fortunately, he still remembers me and I have kept in touch with him until now. Aside from major shopping holidays, I occasionally inquire about his business situation. He had difficult times, but the most recent one was when he asked me the for FAS Angel team's contact because he wanted to donate to them. The stories I exchanged with the customer were not only about business but also about life in general, and when it seemed appropriate, I asked him to leave a review about his experience with PageFly. As a result, he left a 5-star review on the App Store, praising both the app and the team.
Some tips for those who are new to the field of support
Support has never been easy work for anyone. And I think there are some important things that we should keep in mind:
Work and manipulate more with our app regularly, timely update new features
Take the time to read and learn more about our support resources including Manual, Video tutorials, Blog, Academy so that when customers ask for any information, we can remember and send these resources to the customer. This also contributes to better educating our customers.
Always try to maintain a calm demeanor, focus 200% of your mind and energy when providing support, don't get distracted, and don't do any other work during your shift.
Always think and believe that each of us is contributing to our customer's success.
Comments