At PageFly, we always raise the maxim "Customer is the core of the development of the company". Thanks to that guideline, each supporter always tries to bring customers the best experiences, and me too. To introduce myself, I'm Lin – a supporter at Pagefly, for more than 6 months supporting customers, I have experienced all emotions when contacting and supporting customers from many countries, although sometimes pressure tired but the encouragement from customers still energizes me. For me, support is not rigid, on the contrary, that job brings me small joys and cheers me trying to help customers as much as possible. 
In the early days of joining the support, I always had a fearful mood, many questions appeared in my mind "Can I make customers satisfied?", "Does my answer make customers angry? "…, even when I came home, I read the previous tickets to see the customer's reaction and lesson learned for the next time. However, gradually from time to time, I realized that customers are not threatening, on the other hand, they bring me positive emotions, they thanked me for helping them, and they left me good reviews. Simply thank you but give me the feeling of encouragement. I'm delighted to help them, it feels like I was useful to someone and was happy to solve their problem when they needed me. Especially when I read the feedback they left for me, the feeling of truly warm hearts when my help was recognized and they were satisfied with my customer service experience.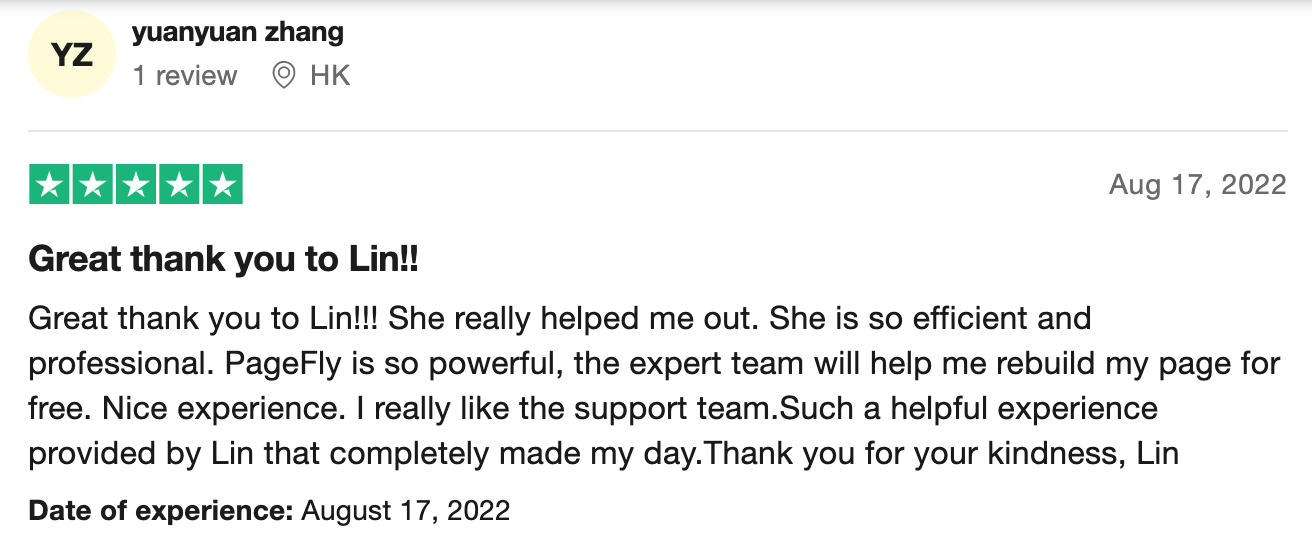 When customers have problems with their store, they will surely experience all emotions such as bewilderment, anger, depressed, which is supporter like us need to understand and sympathize with. Although there are fastidious customers, there are also many customers who are willing to wait patiently for us to solve the problem. I am always grateful for that patience and always try to fix the problem as soon as possible to bring customers the best service experience, and to make them see that the Pagefly Support Team is always as enthusiastic and wonderful as how.
Sometimes, besides easy -going and lovely customers, I also encounter some fastidious customers, and if I have to say about the most memorable experience when encountering angry customers, it is when I first supported a customer name K and his products selling is the iphone case. This customer makes me particularly impressed that whenever he come to support team instead of asking for fixing and instructions to do something to build their page, he does not want to do anything although I have fixed and instructed him on how to fix it so that he can fix on his own next time if the problem happens again. Even though I have heard people talk about this customer before, that is other operators have to make custom codes and help him whenever he made a request, but until I support, I really experience that he is always angry if I don't follow his requirements. At that time, I still calmly fix it for him, with any other issues that out of my ability, I will apologize and hope that he can understand because not all customers's requirements can be done.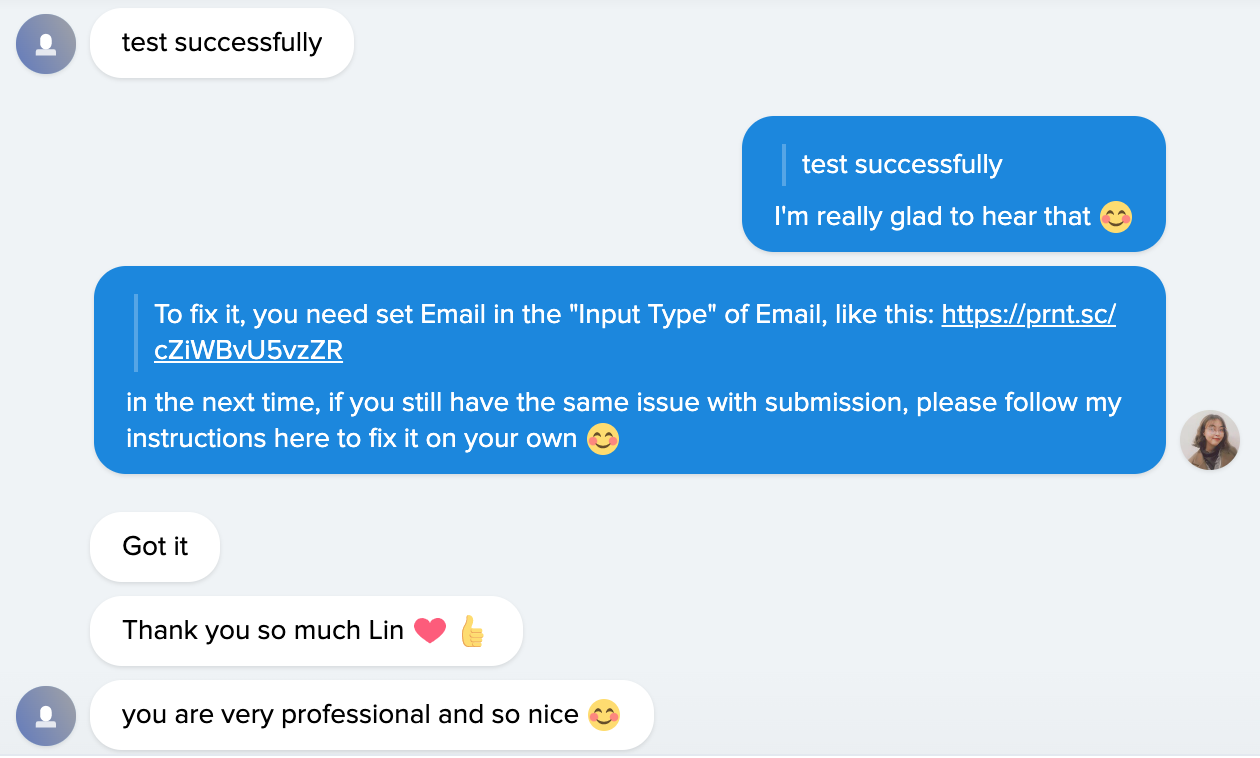 Therefore, the lesson learned after supporting customers is to always put yourself in the customer's position. When they encounter problems with their store, surely if I were them, I would have such negative emotions. At that time, I will know what their feelings are, and the way how we handle in that case to solve the problem for them in the best way. For me, support customers not only help them solve problems but also understand and sympathize with their stories.
Supporters like us are a companion with customers in their business development. So, always do your best, enthusiastic to help customers, you will feel the small joy and have more motivation to try to improve yourself every day.
Comments