In every firm, improving the standard of customer service is one of the key concerns. It is undeniable that customers are the core of development, and customer service is the representative of those businesses. Therefore, approaches for enhancing the standard of customer service should be prioritized and strategic.
How to improve and boost customer service? Here are some methods to determine better customer service strategies for all businesses.
1. Identify the target customers
Identifying the target customer is the magnetic needle to plan effective customer service strategies and categorize customers into different groups. When a business has a target customer analysis, it opens up a potential market, minimizes risks and optimizes advertising costs for products and services.
2. Cultivate customer support skills
The most crucial part in customer service in every business is to build a team of qualified and skilled staff. No CRM software can replace human factors such as:
Understanding and patience: The first stage in developing a close relationship with the client is to patiently listen and comprehend the concerns and wishes of the customer.
Adaptability: You need to have the acumen and adapt quickly to deal with and support different customers in different situations
Comm skills: Clarity in speech and writing is the fastest and easiest way to solve problems.
Expertise: Customers come to customer support because they believe in your knowledge of the product. You therefore should continuously brush up on and refine your understanding of the goods and services you provide your clients.
3. Integrate different types of customer service
Currently, along with the development of information technology, there are more new and varied methods of reaching out to and supporting customers, such as LiveChat, email, social networks, online forums, etc. The diverse development of customer support channels is a fertile ground that businesses should take advantage of to support their customers properly and effectively.
4. Track Customer Experience
Without tracking and measuring customer experiences, businesses will not be able to have an objective and honest view of customer experiences. Here are some metrics to measure customer experience so businesses can hone and improve the quality of their products and services.
NPS (Net Promoter Score): This is the leading metric to measure the likelihood that customers will recommend the products/services of businesses to their friends or colleagues.
CSAT (Customer Satisfaction Score): This index measures customer satisfaction at a certain touch point from which specific strategies can be identified.
CES (Customer Effort Score): This index measures the ease of use and accessibility of customers to products and services.
Businesses will quickly determine the proper paths in the journey of customer service, innovation, and product quality improvement with the help of customer experience tracking data.
5. Build a Customer-centric Culture
Building a customer-centric culture for growth is a crucial business strategy, according to Steven MacDonald, to provide pleasant customer experiences and create lasting relationships with customers. In order for employees to comprehend customers' issues and recognize the value of their work for customers, this culture is represented through internal communication channels. Businesses must have a focused, synchronized, and long-term plan in order to create this culture.
Journey of BraveBits' nurturing and customer service
Excellent customer support is a part of BraveBits' DNA in general and PageFly in particular. Every step of the customer journey is personalized under the adage "Customers are the core of the company's development" in order to provide the finest experience and even go above and beyond what the consumer could expect.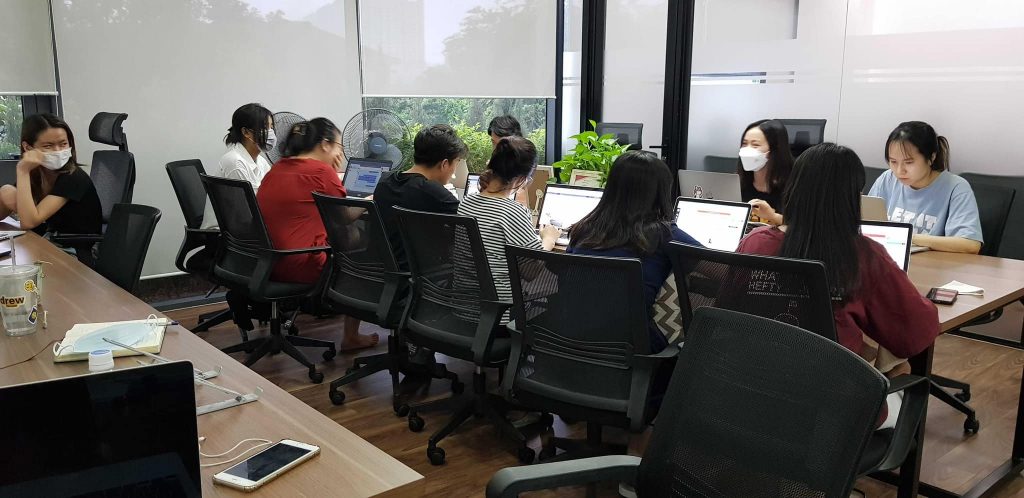 24/7 support team at PageFly
PageFly has a 24/7 customer support team, programs to help customers build a page for free and educate customers how to use PageFly, and moreover. PageFly consistently comprehends and pays attention to customer feedback to raise the caliber of its goods and services. The primary reason PageFly is able to accomplish so is to thank the customer-centric culture that has been established, spread, and integrated into each employee's working attitude and behavior. All for the customer's benefits.
In the context of today's global integration, determining a professional and effective customer service strategy is essential for each business to assert its position, attract customers and create competitive advantages. At BraveBits, each individual serves as a conduit between products and customers, bringing customers greater value than expected, thereby creating a premise for the development of the whole company.
Author: Mika
Comments